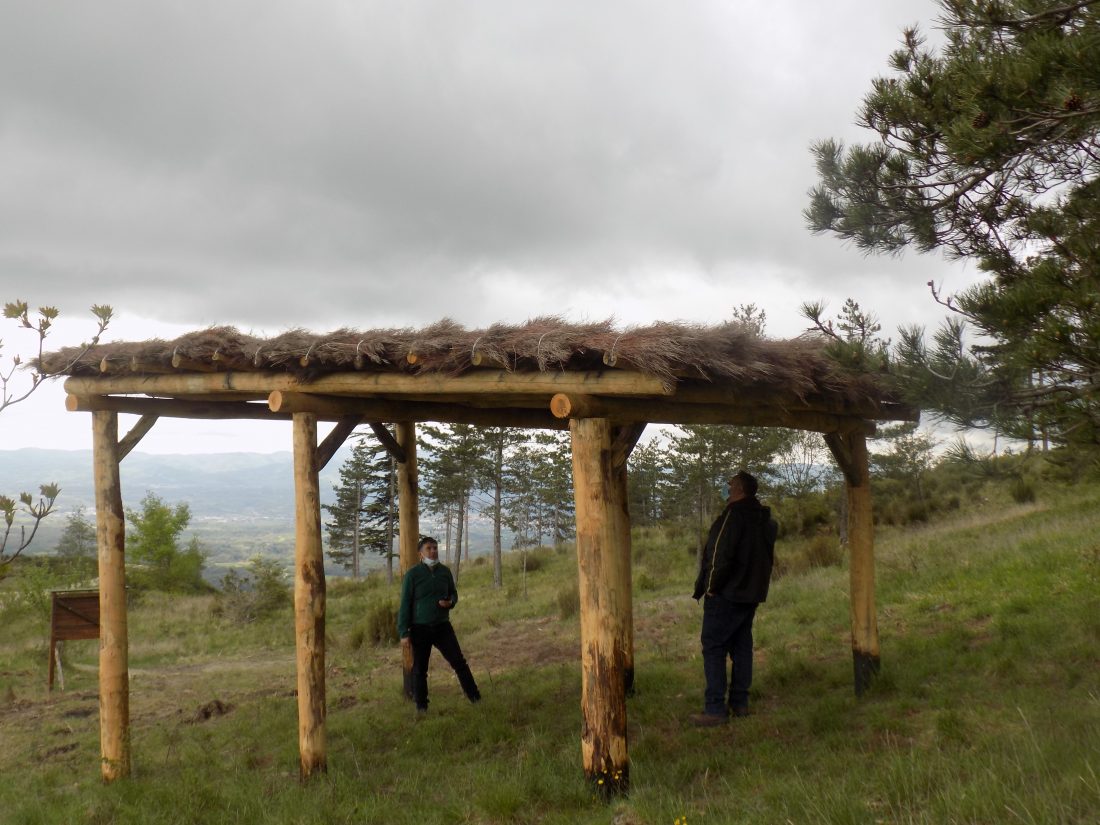 Ready the canopies to accommodate the heathers
The canopies built as part of the LIFE GRANATHA project are finished! After the completion of the roof, of course made of Pratomagno heather bundles, are now ready to host the heaters that next year will be cut by the Cooperative Granatha.
Another small step is added to the strategy of the project to rebuild a local supply chain for the production of brooms and other artifacts, the only possibility to ensure a lasting conservation of these environments rich in biodiversity.